You should only accept superior workmanship when it comes to your home, and this includes the quality of the house painter you hire. At EmeraldPro Painting of Salt Lake City, we go above and beyond to address the service needs of our clients and look forward to taking care of you.

We are also industry experts with respect to commercial painting company services, so give us a call. As business owners, we understand firsthand the importance of taking expert care of the needs of our customers.
Contact The Salt Lake City Office
3333 S. 900 E.
Suite 150
Salt Lake City, UT 84106
Mon. - Sun.: 08:00 AM - 06:00 PM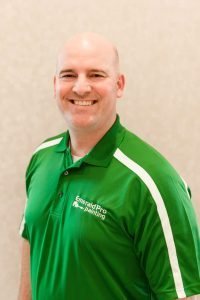 Seth was born, raised, and has lived most of his life in Utah. With a thriving performing arts community in the downtown Salt Lake City and surrounding areas, he absolutely loves it here. The easy access to camping, hiking, water and snow skiing only make it better. While he is an avid golfer, Seth also enjoys organized sports and joined a community softball league last season.
One of the greater issues Seth sees homeowners experiencing is the havoc Utah's freeze/thaw cycle plays on stucco. Different types of home siding require different treatments to maintain their integrity. Usually in the spring, homeowners need to regularly inspect their stucco for cracks and chips that may have formed over the winter. Like concrete, stucco is a porous material and if there happened to be a portion that retained water that froze during the winter months, cracks could have formed. Left open too long, a crack can let more water in, causing mold or even worse damage next winter. Painting can resolve this issue before it starts and knowing which type of paint to use is critical.
The inside of your home faces its own challenges. Children, pets, and house guests can affect the life span of your interior paint more than the weather outside. Between normal wear and tear, dings and scratches on the walls become more visible. The paint's sheen may dull and stains become more apparent. You will have to paint more often. But not all at once.
Here is how often Salt Lake City should repaint these areas:
| | | |
| --- | --- | --- |
| Exterior | 7—10 years | |
| Entry & Hallway | 2—3 years | |
| Living Room | 5—7 years | |
| Adult Bedrooms | 3—5 years | |
| Kitchen & Bath | 3—4 years | |
| Kid Bedrooms | 2—3 years | |